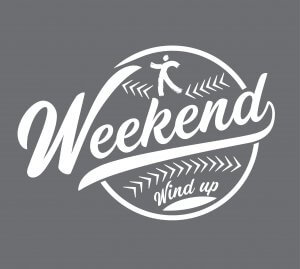 March 3. 2017
Dr Hirad Najaf Bagy (Dr H), the president and founder of United Wellness & Sports Rehab, is in Indianapolis for the 2017 NFL Combine this week. The NFL Scouting Combine is a week-long showcase occurring every February where college football players perform physical and mental tests in front of National Football League coaches, general managers, and scouts. This week is also an opportunity for the medical staff of each NFL team to come together to learn from each other and share their treatment stories. We are proud to announce that this year marks an advance for the chiropractic community in that Dr. Najaf Bagy (Dr H) became the first chiropractor to join the medical meetings at the combine. Dr Najaf Bagy has been an integral member of the Washington Redskins medical staff for eight years. Congrats, Dr H!
H at combine with redskins medical staff
Yesterday the recipient of the 2017 NFL Orthopedic Doctor of the Year Award was announced.
Congratulations to Dr. James Andrews, this year's recipient. Dr. Andrews is one of the top orthopedic surgeons in the NFL and serves as a team doctor for the Washington Redskins.
Andrews is well known for performing orthopedic surgery on high-profile athletes from a wide array of sports and was the subject of an ESPN.com article that praised his talents and listed some of his notable clients. One excerpt from the magazine stated that "[Andrews] is the alpha doc at the center of a sports-medicine network that extends well beyond doctors. Every athletic trainer, physical therapist, strength-and-conditioning coach in the land seems to have Andrews' cell phone number". (credit: Wikipedia)
Dr. Najaf Bagy shared with us, "It is an honor to work with doctors such as Dr. Andrews. He is a true leader in the field of orthopedic rehabilitation. The Washington Redskins medical team is second to none and Dr. Andrews has been instrumental in the health and vitality of the team's athletes."
Safe travels home, Dr. H!
The WEEKEND WIND-UP is a United Wellness & Sports Rehab blog posted every Friday. WEEKEND WIND-UP's goal is to get you ready for the weekend and hopefully some well-deserved "me time" or "we time" with your family and friends. Wellness articles will be shared, interviews with doctors and athletes, and thoughts on wellness for you to ponder. We hope you enjoy our menagerie of topics and guest writers.