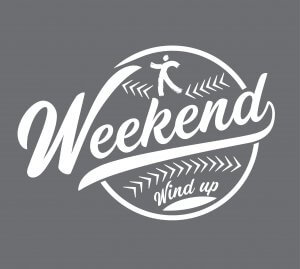 WEEKEND WINDUP BLOG 5/19/17
I walked in the door to United Wellness & Sports Rehab a little over five years ago… I had never been to a chiropractor, acupuncturist, or nutritionist in my life. I knew very little about the full scope of what each of these healthcare professionals could do. I did know that their basic philosophy for treatment did not include prescription drugs and I liked that! I had seen too many people over- medicated and dealing with the horrible side effects of medication throughout my professional career in the medical field.
As I learned more and more about chiropractic care, I realized what an underutilized asset this treatment is. Chiropractors are extensively trained in hands-on joint manipulation, soft tissue manipulation and training each bio mechanical system to function optimally.
Acupuncture is in a league of its own when it comes to the amazing and profound effects it can have for almost any ailment. Our acupuncturist, Malgorzata Booth, has shared stories that would amaze you regarding infertility, allergies, migraine headaches, etc. And all from the placement of needles on the body.
The professionals at our office have opened me to a new kind of care. Caring for our bodies is a full time job which many people choose to ignore. The doctors and specialists here look at diagnosis differently… a holistic and synergistic way… which is often missing in western medicine.
My blog this week is a lead in for next week's post. I will be introducing a very special patient we have had for the past couple of weeks. Her story inspires. And yet it goes beyond just her story. It is the story of people and of caring and of helping each other to be their best…
That is our business… it is not just adjusting spines and eliminating pain… it is helping people be the best athlete, the best mother/father, the best teacher, the best musician, the best YOU, you can be! The doctors and staff at United Wellness & Sports Rehab are the best in the business… they take the time to listen and care and help and fix!
I look forward to sharing Adelyn's Story next week with you. It will truly kick off the HOLIDAY WEEKEND with JOY, HOPE and LOTS OF LOVE!